CREATED BY AN EXPERT BARBER
NATURAL HAIR, BEARD + SKIN CARE
GET REAL RESULTS
STOP BREAKAGES + REVERSE DAMAGE
Aaron is an expert barber
it all started in his barbershop
Aaron started this journey in 2016 from his barbershop in South London after seeing many of his customers suffer from similar issues that the right products could easily solve. Except there was nothing in the market created for our unique hair, beard and skin types. So he created them!
No more ingrown hair
No more breakages
No more patchy beards
Learn more about our story
No more patchy growth
Grow thicker beard
Formulations tailored for men with curly and afro hair textures to promote healthier, fuller beards
Improves moisture retention, reduces breakage, and stimulates stronger growth
Nourishes hair for a noticeably softer touch
Caffeine extract boosts follicle production for improved growth
promotes healthier hair
Prevent breakages
Complete haircare system designed for curly and afro hair
Cleanses, conditions, hydrates, and strengthens hair
Utilizes the best natural and vegan-friendly ingredients
Formulated with a blend of high-quality oils including Mango, Black Seed Oil, Black Castor Oil, and Coconut Oil
Revitalizes dry and brittle curly and afro hair types.
get healthier skin
stop razor bumps
Natural, vegan-friendly skincare products designed for healthy skin and reduced ingrown hair risk
Formulated with key nutrients and our signature blend of Blackseed Oil and Mango Butter
Cleanses, exfoliates, and minimizes ingrown hairs.
Leaves skin hydrated, refreshed, and rejuvenated.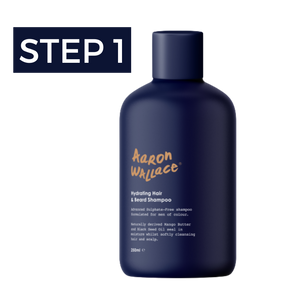 CLEANSE
A natural shampoo, designed to gently cleanse without stripping away the hairs natural oil.
Use 1-2 per week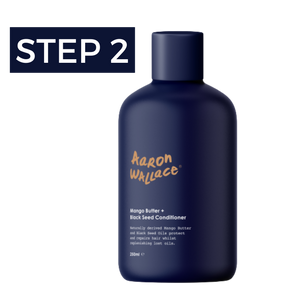 CONDITION
By conditioning, you'll improve the strength, look and feel of your hair. Use after washing and then rinse.
Use 1-2 per week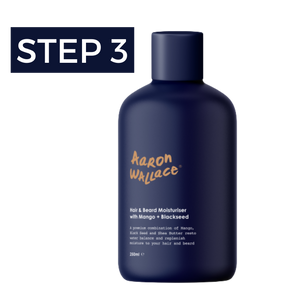 MOISTURISE
Dryness leads to breakages. Our water-based Moisturiser prevents this from happening and keeps it nice and soft
Use daily and top up as needed
For best results finish with hair & Beard Oil
Seal in moisture and nourish hair with essential oils
Enhance hair health with our specialised formula
Experience longer-lasting hydration and reduced breakages
Transform your hair and beard with prolonged moisture retention
CONSISTENCY IS KEY! SUBSCRIBE AND NEVER RUN OUT

CHOOSE YOUR PRODUCTS
Choose from our recommended systems or create a personal grooming kit of your own. You have total control.

DELIVERED TO YOUR DOOR
No more trips to the shops, we'll deliver directly to you at a frequency that's convenient to you.

COMPLETE CONTROL
Want to pause or cancel? No problem, we never tie you in and make account management as simple as possible.